50% OFF Labor
Ask about financing with:


Your information is 100% secure with us and will never be shared.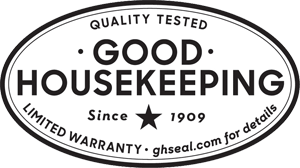 Customer Testimonials
Don't just take our word for it, read what our customers have to say:
"I am a very satisfied customer with everything. If I had any problem, I'm not worried about them coming out to fix it."
- Vicky N. - Tampa, FL
"Your company rocks! You provide a great service. Your employees are very professional and hardworking. We are pleased with the beautiful product you provided for us."
- Lorraine T. - St. Petersburg, FL
"I'm satisfied with the look. It improved our bathroom and I'd be happy to recommend Bath Planet to anyone who would be interested. "
- Marisa S. - Plant City, FL
Quality Bathroom Remodeling Solutions for Tampa Homeowners
With Bath Planet Tampa, we have the right solution for any bathroom on any budget. Our bath systems are comprised of replacement bathtubs, and bath wall surrounds, while our shower systems offer an exquisite line of showerliners, replacement shower bases, and shower wall surrounds. Our extensive line of quality products will be sure to provide the right solution to your bathroom remodel needs including high quality vanities, flooring and commode updates.
Bathroom Remodeling with Bath Planet Tampa
We are proud to be an industry leader in accessibility products, as well as both bath & shower systems. Our goal is to provide homeowners in Tampa and the surrounding areas with great customer service and attention to detail. We want to turn your dream bathroom into reality! What do you have to lose? Schedule a Free Consultation today!
Call 1 800-495-2769 Tampa and the surrounding areas to learn more!